I don't know...there's just something about these little beaded bags, I never seem to tire of them! Oh, and all those lush leaves and flowers! Each color is more enticing than the last! They really are a "Labor of Love"!
SOLD. This is one of my favorite color combinations to work on. Unfortunately, I have run out of the vintage mauve "pear" beads and I have not been able to locate any more. I can do a similarly colored kit, but it will not have those beads in it. For more information, please go here to the bead store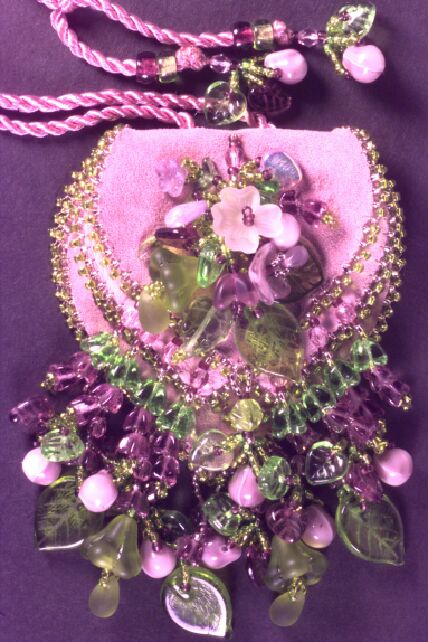 The little strawberries and flowers are all vintage glass beads.Unfortunately, I lost this bag in the house fire.