This is the product of my newest kit, "The Japanese Lantern". Complete kit $80.00
This lantern was beaded with no help from me personally, using only my written instructions by a semi-famous web-beader, Cecelia Prado aka Inkchick. Didn't she do an awesome job?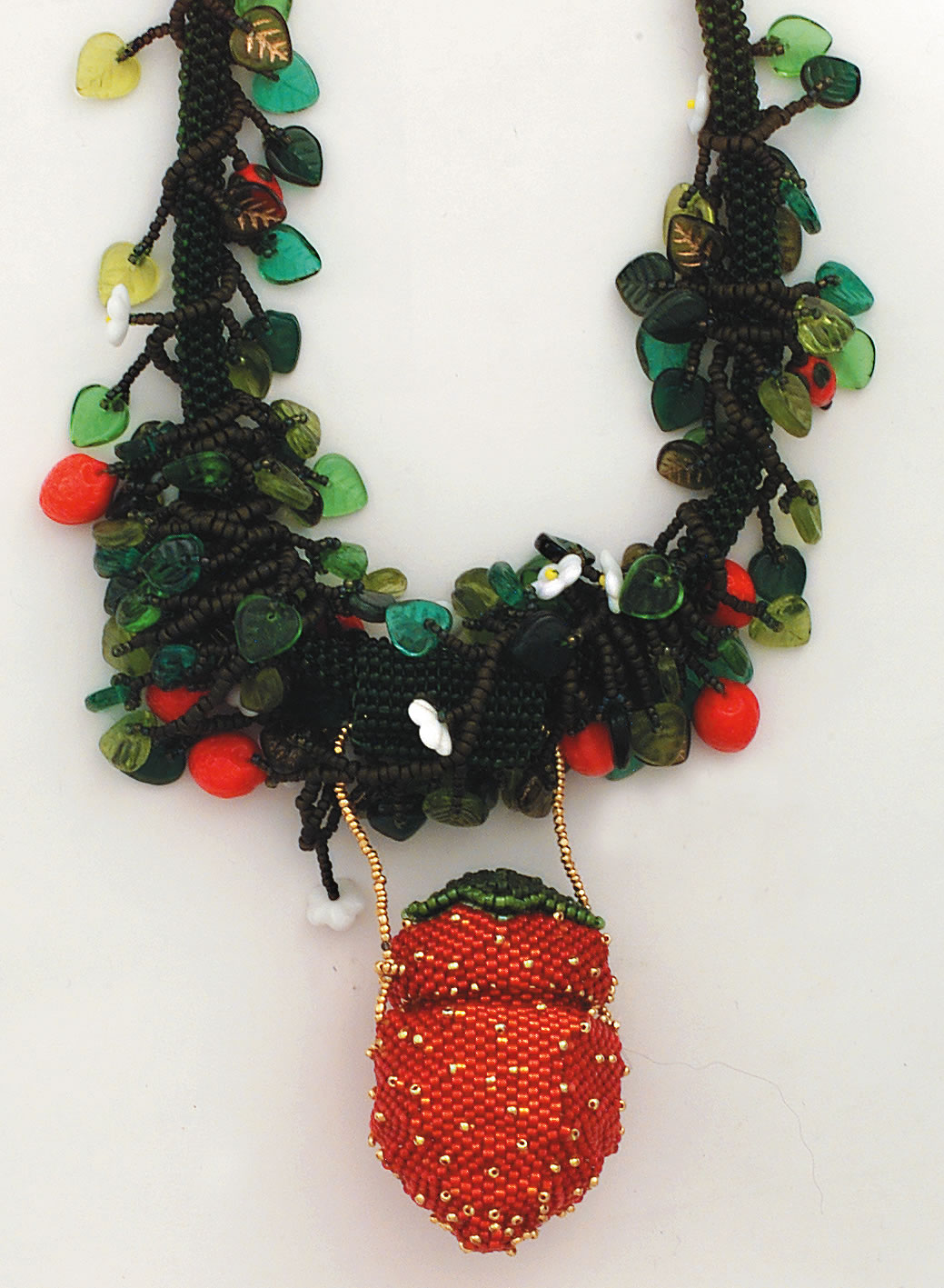 NOT FOR SALE. This Strawberry is an interesting adaptation of my technique. It is also featured in the 2002 edition of Shipwreck Beads' catalog!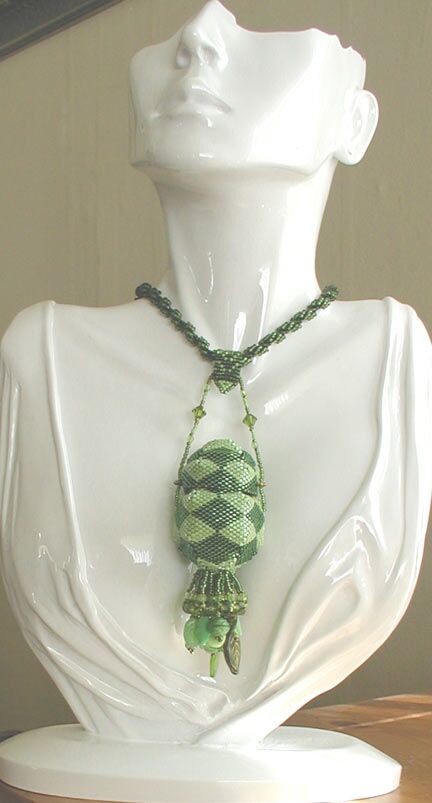 $150.00 Emerald Isle. This is five-sided version o the Lantern. Not avaiable in kit form as of yet.
Enter third column content here