When I aquired a flat-backed carved jade turtle, the concept for "TURTLE ISLAND" was born....
TURTLE ISLAND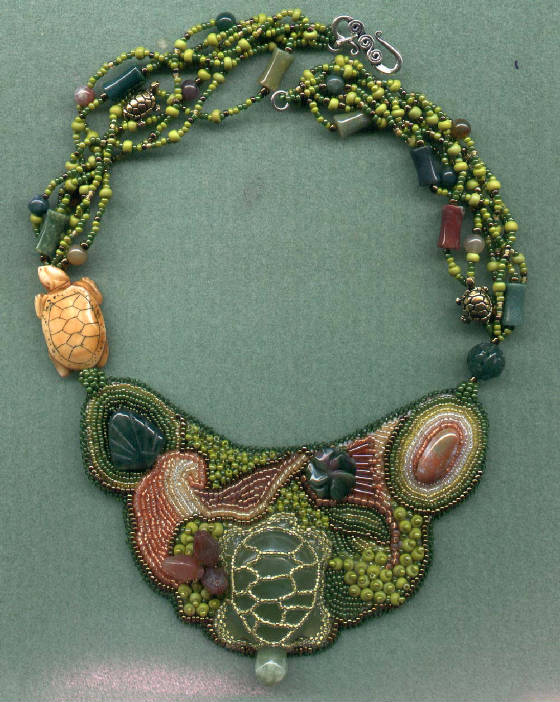 This piece took a remarkable THREE DAYS to bead!
I used sizes 14/15, 11/0, 8/0, and 6/0 seed beads. The other beads are mostly fancy jasper and moss agate. Beading was done on Lacy's "STIFF STUFF" with nymo "D" thread. Neckpiece was strung using "Fireline". I backed the embroidery with a soft dark green leather. The bone turtle was a find several ears ago at a gem show in Seattle (wish I'd bought more!!) and there are two little cast turtle beads in the neck strands.